Category Archives:
Uncategorized
Join Herbalist Brianna Ford for an evening of fun, learning about incorporating medicinal herbs into everyday foods. Learn types of foods that herbal medicine can be added to, appropriate plants for herbal foods, and equipment needed. Participants will try herbal foods in class, and will make herbal medicinal foods to take home.
Class is available through Washougal Community Education and Recreation. Sign up online at http://www.washougal.k12.wa.us/community-education-and-recreation/ Cost $25 (Pay when you register $20 fee and then students pay the instructor a $5.00 materials fee at class)
Tuesday April 24 6:00-8:00 PM Washougal High School – Teacher's Lounge.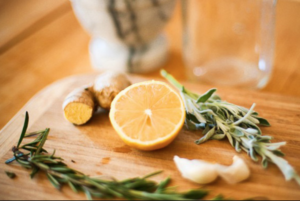 Ages 16+